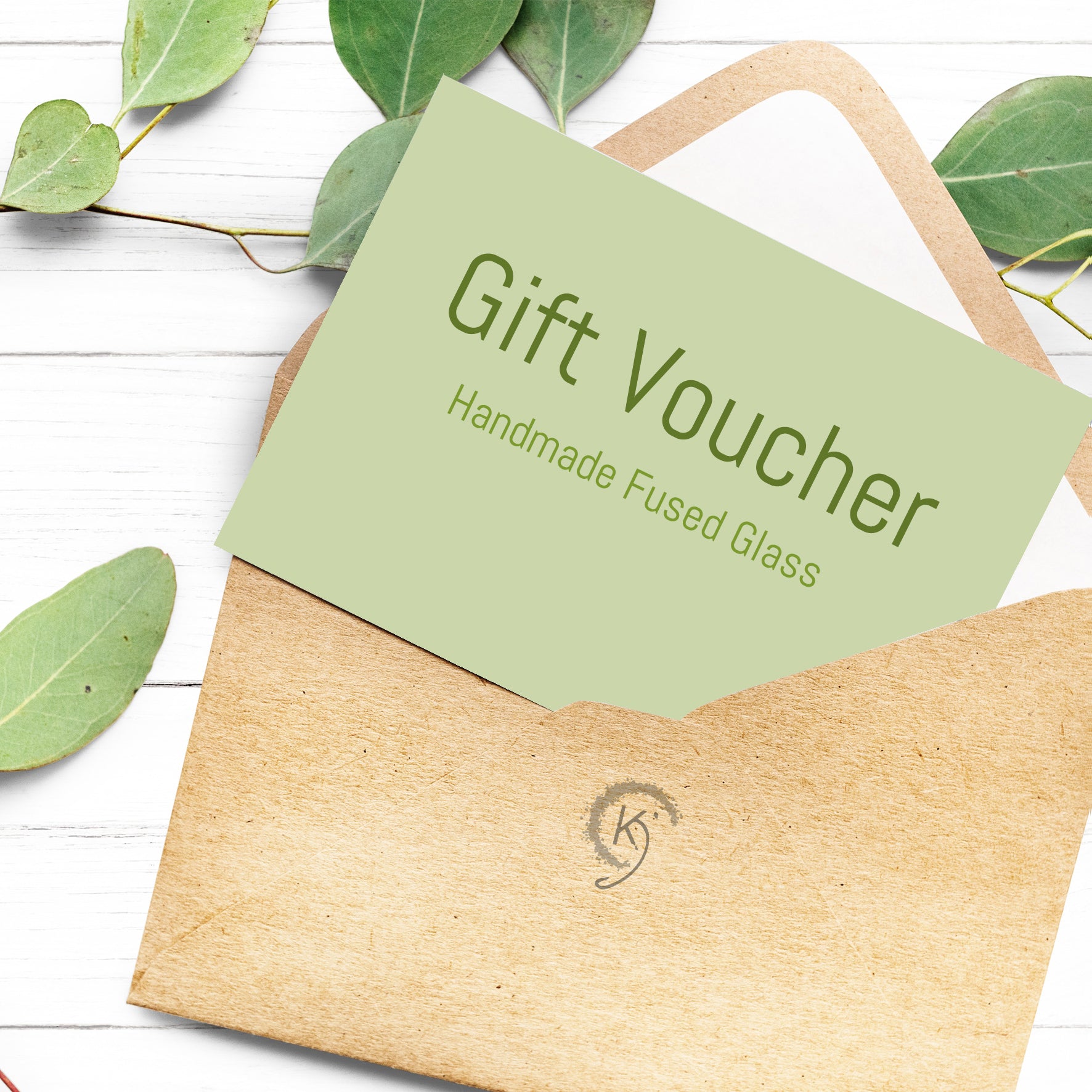 We recognise that choosing a piece for someone else isn't always easy. That's exactly why a gift voucher from Kj Glass can be the next best thing. Allow the recipient to choose something suited to them. You have control of how much you'd like to gift and they choose the artwork. A wonderful piece of art can truly make an unforgettable gift. 
Those receiving the gift could commission their very own piece of bespoke fused glass art or purchase something from our shop items. Alternatively, they could book a workshop experience and come and have a go at creating something themselves!
Better still, our vouchers last one whole year from date of purchase before running out. The voucher cards are biodegradable too as we believe it's important to help our environment as much as we can!
Helping the environment
Typically, plastic cards are used for traditional gift cards and they will only get used one or two times. By diverting used plastic cards from landfill, we can make a small but important impact of mitigating the plastic pollution crisis – it's that simple and Kj Glass supports this change!
Paperboard cards are all produced using materials that are 100% natural and come with strong environmental credentials, at the end of their useful life they can go into regular household waste streams where they will biodegrade harmlessly in landfill. Alternatively they can be recycled without any specialist techniques along with other household recyclables such as paper and cardboard.