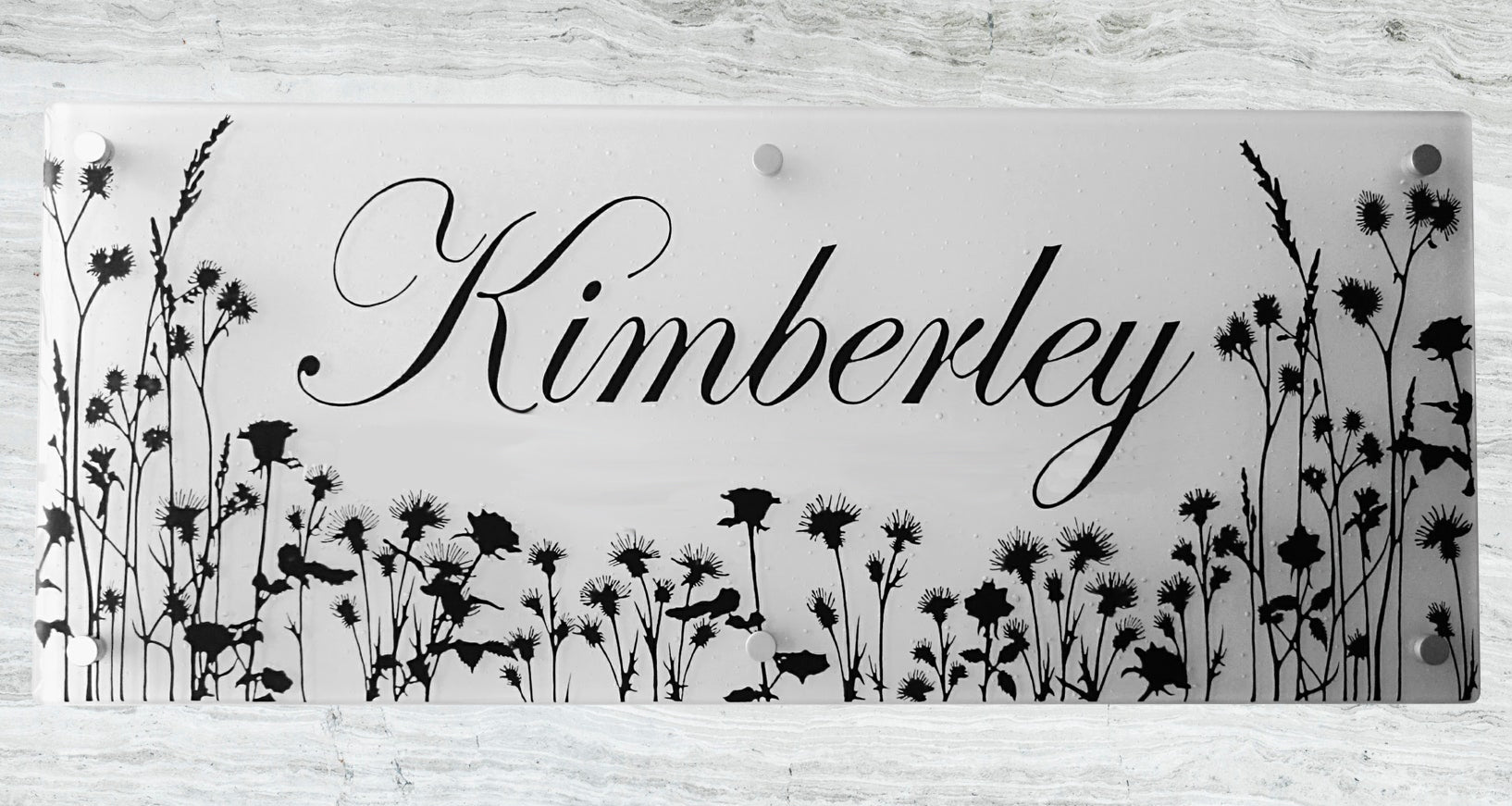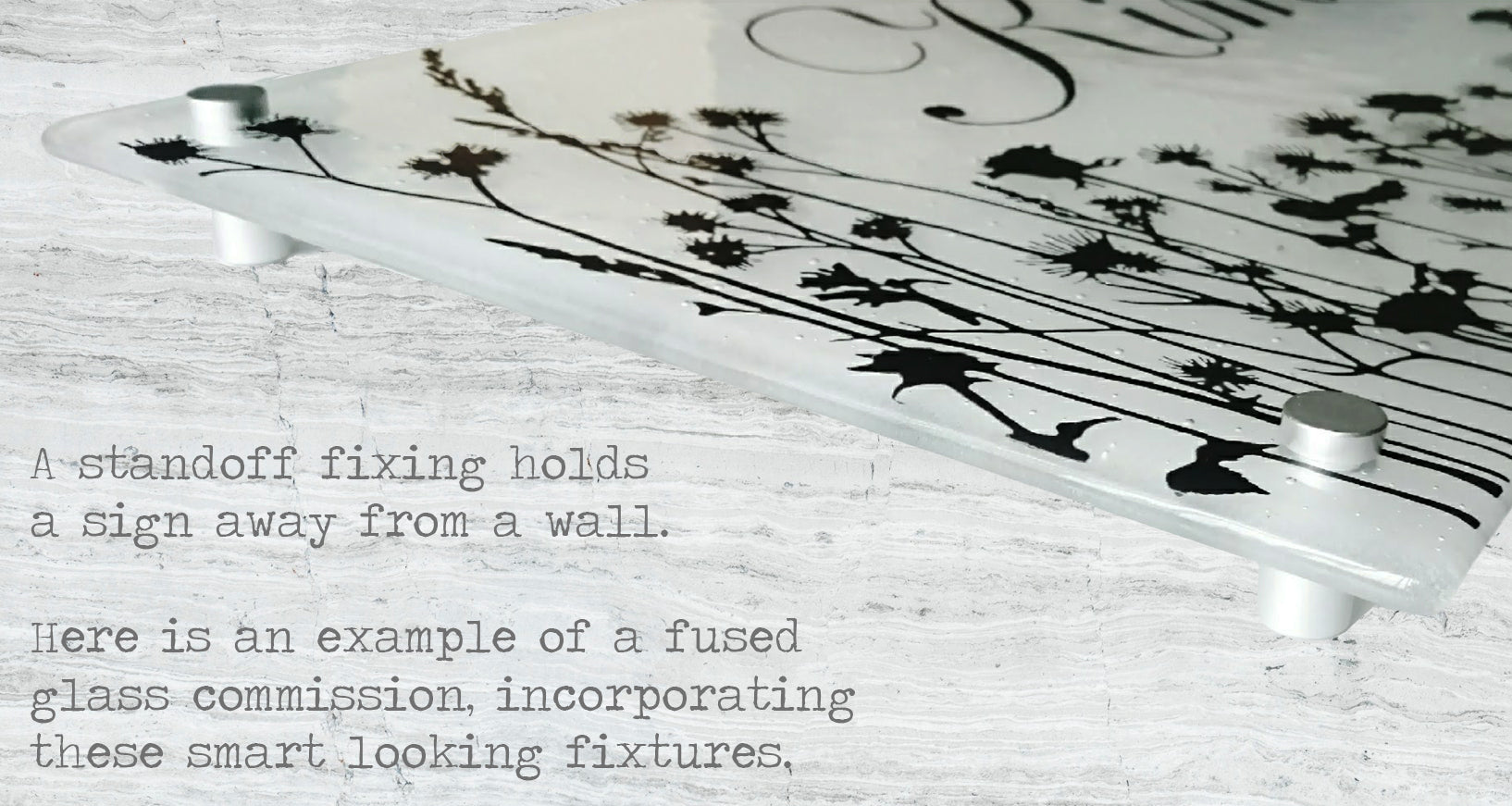 These make wonderful House plaques! Please take a look at our gallery below showing just a few examples of past creations. Obviously we realise not everyone is wanting a house plaque, you might simply be after an eye catching reception sign or some form of outdoor signage.
Personalise?
If there is a design you have seen and like but wish to personalise, please follow this link so Karen our artist can help you further with your desired design.
Commission?
If you have a completely different design in mind and you would like Kj Glass to help make it a reality, then please follow this link for us to help you further.
Fixtures
A standoff fixing holds a sign away from a wall. Small and large signs can easily be fitted with standoffs as various sizes are readily available.
Standoffs are versatile and easy to use, they can be used in conjunction with a single sign or mounted on a wall in a group to create directory signage. Standoffs are used when you need a fixed position sign which can be mounted to a flat wall, desk or display unit.
Appearance
As the sign is away from the wall, dust will drop down behind which means it will always remain smart and clean. Standoffs are a great way to turn an ordinary wall mounted sign into something that looks absolutely stunning compared to an ordinary screw, which will inevitably turn rusty.